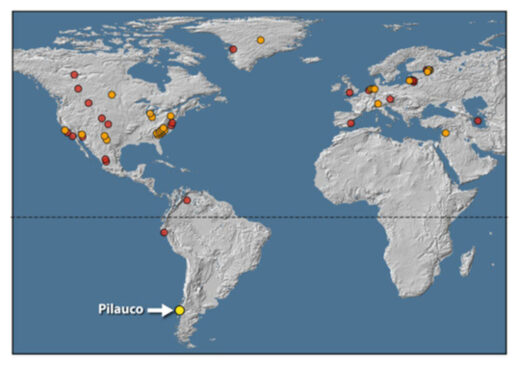 Indefatigable genius and digital friend of the Tusk, Dr. Martin Sweatman, authored a surprise blockbuster this week. Below is a peer-reviewed and fully accepted pre-online synthesis overview of the Younger Dryas Impact controversy since
the very first paper in 2007
. 'The Younger Dryas impact hypothesis: review of the impact evidence' concludes — in perhaps the world's most appropriate and respected scientific journal —
that based on the published evidence, our modern world is indeed birthed of a horrendous global catastrophe ~12,881 years ago.
It is a lengthy, detailed, fair and lucid tour-de-force in support of The Event based on
Martin's reading of the entire debate
.
Martin is an example to the Tusk of how many, many people there are on earth. You have to have 8+ billion humans in order to have enough brain matter and determination on the end of the bell curve to find a just one single, well-qualified, unbiased, poly-curious scientist, so determined to find the truth that they will to
read every last word
— and then
write every last word
— well.