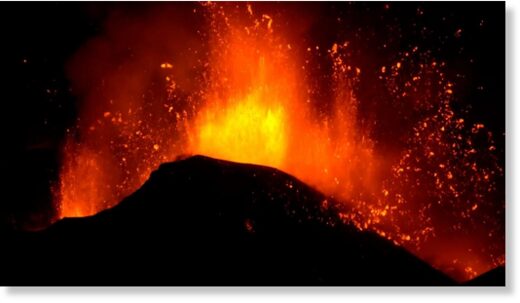 Located on the east coast of Sicily, Mount Etna is the highest and most active volcano in Europe. Its last major eruption was back in July 2001, but it sees fairly regular Strombolian activity most years.
Recently, the volcano has been more active than average, with 16 eruptions over the past five weeks.
The latest explosion, which occurred overnight between 23 and 24 March,
lasted twice as long as usual
and happened on the back of a brief four-day hiatus.