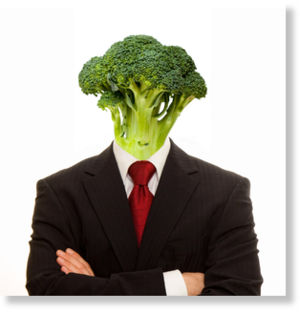 In 1999, Sally Fallon published the instant classic,
Nourishing Traditions
. It was subtitled "The Cookbook that Challenges Politically Correct Nutrition and the Diet Dictocrats"; a curious turn of phrase not only because the book is so much more than a cookbook, but because it promises to challenge "politically correct nutrition". What could politically correct nutrition possibly mean?
If we look at the term political correctness we see that it connotes the idea of making an effort, through language or action, not too offend anyone. Unfortunately, what it usually amounts to is trying to predict what could possibly offend others and self-censor; usually in the most ungraceful and obvious manner so as to draw attention toward the effort being made and leading to an increase in discomfort for all involved. What could be more uncomfortable than having laid bare what another person thinks would offend you, usually without any insight to who you are as an individual but rather acting on simplistic stereotypes and even then completely missing the mark?
Politically correct nutrition can be looked at in the same manner. It is eating in a way that is designed not to offend anyone, particularly those who conform to the conventional mainstream perspective of what constitutes healthy eating. It is undeniable that at least part of the answer to the vast majority of the chronic health problems currently plaguing our population is to radically change and improve our diets, but just what changes need to be made is generally a hotly debated topic. The politically correct answer is what we have been told for the last half-century or more - eat less, exercise more, lower fat consumption, avoid cholesterol and, increasingly, eat less meat.