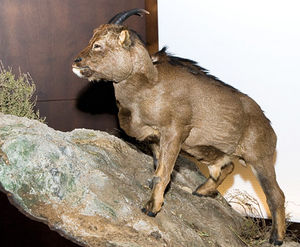 A prehistoric goat survived for millennia on a resource-poor island by living like a reptile - changing its growth rate and metabolism to match the available food supply, according to a new study of the animal's bones.
The discovery marks the first time scientists have seen this cold-blooded survival strategy in mammals.
The surprising skill likely allowed the goats to endure potentially fatal periods of scarcity on what is now the Spanish island of Majorca.
But the technique, developed when the goats had no major natural enemies, came with costs that seem to have made the now extinct goats unable to survive the arrival of skilled predators - humans - some 3,000 years ago.
The goats' energy-saving adaptations made the animals small and slow, noted study co-author Meike Köhler, a paleobiologist at the Autonomous University of Barcelona, Spain.