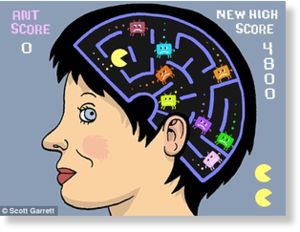 Ever dipped into the ­biscuit tin then decided you've ruined your diet so you may as well eat the lot? Or thought that because you didn't get a promotion this year, you're destined for failure in your career?
You're not alone. Even the most optimistic person is not immune to negative thoughts, but for some, the destructive chatter of self-doubt can be relentless.
Psychologists now believe that just as feeling embarrassed can cause a physical ­reaction (blushing) so self-destructive thoughts can lead to ill-health, weight-gain, poor skin and misery.
Psychiatrist Dr Daniel Amen has spent a lifetime studying how thoughts influence our appearance, energy and diet success.