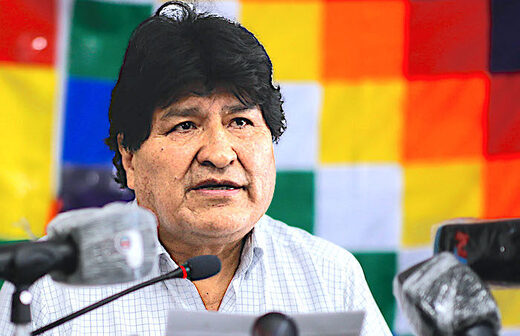 After a coup in the South American country of Bolivia in November 2019, democratically elected president Evo Morales was forced to flee. Foreign Office documents obtained by Declassified
show Britain saw the new military-backed regime, which killed 18 protesters, as an opportunity to open up Bolivia's lithium deposits to UK firms.
On 10 November 2019, after the head of the army
called
for his resignation, Bolivia's socialist president, Evo Morales, stepped down. It followed weeks of protests after the release of a report by the Organisation of American States (OAS)
alleging
irregularities in the election Morales had won the previous month.
Persecution from the new regime forced Morales to
flee
the country and an "interim president", Jeanine Áñez, was
installed
. Widely
condemned
as a coup, resulting protests were met with lethal force. Days after taking power, on 14 November, the
Áñez regime forced through
Decree 4078
which gave immunity to the military for any actions taken in "the defence of society and maintenance of public order".