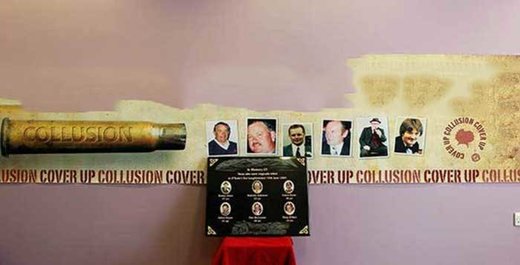 An official investigation has revealed that
the British government directly funded and
organised terrorists
in the Loughinisland massacre in 1994.
A 160-page report by Northern Ireland's Police Ombudsman reveals that the murder of 6 Catholic men watching a football match happened as a result of collusion with the British state.
Ombudsman Dr Michael Maguire declared: "I have no hesitation in unambiguously determining that collusion is a significant feature of the Loughinisland murders."
Ireland's Minister for Foreign Affairs, Charlie Flanagan, said the findings were "deeply disturbing".
Irish opposition leader Mícheál Martin said the victims were simply watching Ireland playing Italy in the World Cup soccer competition when they were ruthlessly gunned down by loyalist killers.
"The fact that
the police, who were entrusted with protecting the community, were embroiled in collusion with the death squad responsible for the massacre is sinister and disturbing
," the Fianna Fáil leader said.