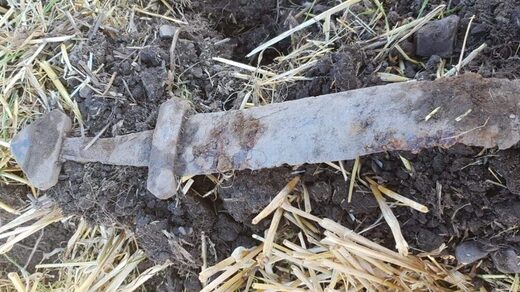 A 'bent and rusty" metal object found by a Norwegian detectorist turned out to be a well-preserved thousand-year-old sword dating from the early Viking Age.
A Norwegian metal detector enthusiast has found a 1,200-year-old sword while roaming the fields in Innlandet County, national broadcaster NRK
reported
.
When the device first went off over an iron object some 10 centimetres below the surface, Vegard Høystad-Lunna was, by his own admission, uninpressed as he thought it was scrap metal. However, when a closer look indicated that the object he described as "bent and rusty" was of oblong shape, he decided to take dig deeper.