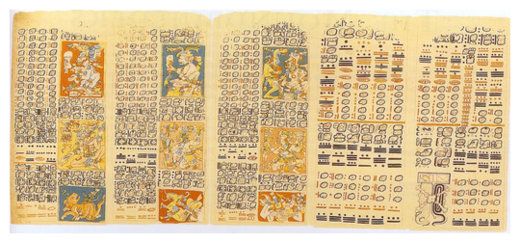 An ancient Mayan text captured the moment when a royal astronomer made a scientific discovery about the movement of Venus across the night sky.
The text, called the Dresden Codex, contains laborious measurements of the rising and setting of Venus. Based on these recordings, historians can now place this astronomer within a 25-year span within the first half of the 10th century.
"We can see the moment when this person puts it all together," said Gerardo Aldana, a science historian in the Department of Chicano Studies at the University of California, Santa Barbara and a co-author of a new study describing the findings.