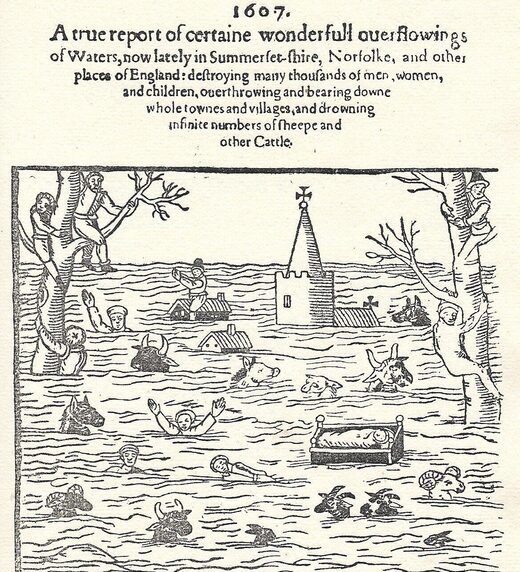 Historians from the University of Bristol have discovered contemporary accounts of numerous weird weather events that happened in the Bristol area around the turn of the 17th century, including devastating floods, massive snowfalls and frosts that saw rivers frozen for months.
The detail comes from a chronicle that was acquired by Bristol Archives in 1932 but then declared as 'unfit for production' due to its extremely fragile nature. Access to the manuscript was very limited making it difficult to investigate its contents.
Using digital photography, a team led by Dr. Evan Jones from the University of Bristol's Department of History, has now painstakingly transcribed the document which is named 09594/1.