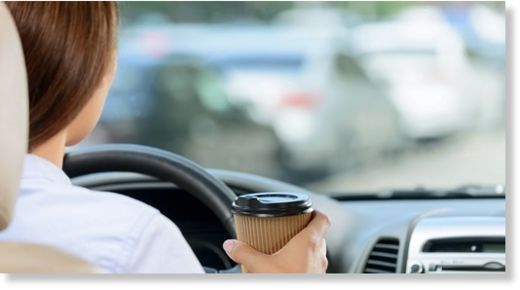 St. Paul woman is dumbfounded after getting pulled over for doing something everyone who drives a car has done — taking a sip of coffee.
Lindsey Krieger said she was merging onto I-94 when she was pulled over on Monday. The officer asked her if she knew what she was doing wrong, and she said no. The officer informed her she had taken a sip from her coffee cup, and that doing so is against the law,
Fox9 reports
.
"I thought it was a joke," Krieger said.
The police department sided with the officer. Sgt. Mike Ernster of the St. Paul Police Department told the station he couldn't comment on the specifics of the case, but said, "Inattentive driving relates to anything that takes your attention away from those obligations of every driver, which is to pay attention."