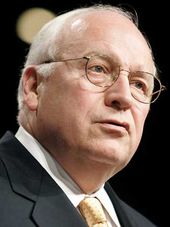 The energy services company Dick Cheney ran prior to becoming Vice President of the United States was atop the tongue of liberals each time it was awarded a contract in Iraq.
Now the company's name, Halliburton, is being spoken somewhere else: Nigeria.
According to a
story filed late Wednesday
, Cheney will be indicted in a Nigerian bribery case as part of an investigation into an alleged $180 million bribery scandal.