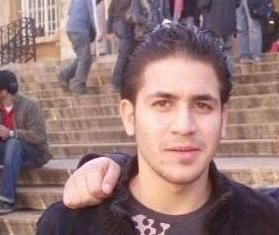 A man arrested for
allegedly
placing a backpack he
thought
contained a bomb near Chicago's Wrigley Field got the
fake explosive
from an FBI undercover agent
, authorities say - a tactic that has been used in other U.S. terrorism cases in recent years.
Sami Samir Hassoun, 22, a Lebanese citizen living in Chicago for about three years, was charged Monday with one count each of attempted use of a weapon of mass destruction and attempted use of an explosive device.
Hassoun was arrested early Sunday after planting the fake explosive device in a trash receptacle near Sluggers World Class Sports Bar, a popular bar steps from Wrigley Field, FBI Special Agent in Charge Robert Grant said. The Cubs were not playing at their home field; the stadium hosted Dave Matthews Band concerts Friday and Saturday nights.
It wouldn't be the first time FBI agents have posed as terror operatives and supplied suspects with bogus explosives. Last year, authorities arrested a Jordanian national after he allegedly attempted to detonate what he thought was a bomb outside a Dallas skyscraper. In an unrelated case, authorities in Springfield, Ill., arrested another man after he allegedly tried he tried to set off what he thought was explosives in a van outside a federal courthouse.