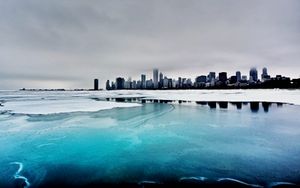 German chancellor admits to a deep-seated practice of stockpiling food and cleaning products from her communist past
She may be the most powerful woman in Europe but that does not stop her from stockpiling food and cleaning products.
German chancellor Angela Merkel, who spent her first 35 years in communist East Germany, where people often queued for food, has admitted that the fear of running short of consumer goods continues to haunt her 20 years after unification.
In a magazine interview today, Merkel said that try as she might, she cannot break her hoarding habit. "I still buy something as soon as I see it, even when I don't really need it. It's a deep-seated habit stemming from the fact that in an economy where things were scarce you just used to get what you could when you could."
The leader, on an annual salary of €303,000 (£257,000), said that her diet continues to be shaped by foods with an eastern European flavour which were typical in the German Democratic Republic (GDR). "I'm particularly fond of solyanka (a meat and pickled vegetable soup), letcho (a Hungarian vegetable stew) and shashlik (a spicy kebab)," she said. Her comments came in an interview with the magazine
SUPERillu
- which was founded in East Germany and continues to focus on issues affecting former East Germans.