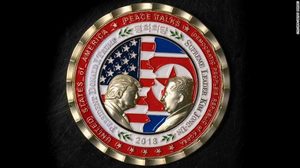 Coin flipping
We cannot waste time. We can only waste ourselves.
- George Matthew Adams
Recent Comments
Putin also said that he hopes that USA will change crapy constitution and he would be able to run for president of USA after his term as president...
---
Next president is gonna be Natalia Poklonskaya = for 24 years in office
---
Why does something have to be a 'riddle', just because it is unpopular and mankind has no control over it?
---
Too bad that no evidence of pot smoking is mentioned. That's the only thing Granny Sessions would investigate.
---
Its really not that bizarre, they have been using chicken products (mostly eggs) for some time now. [Link]