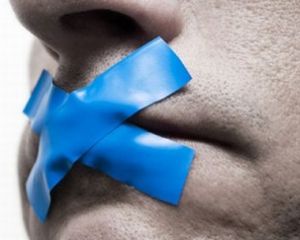 Intellectual terrorism applies, in the broad sense of the word, to any act of executing the spirit of truth or silencing the voice of justice.
In recent years, the mainstream media have displayed an exaggerated degree of censorship and character assassination.
One of the victims of media censorship was Octavio Nasr who served as CNN's Senior Editor of Mideast affairs until she was dismissed in July 2010 simply because she had expressed in a Twitter message her respect and sympathy for the top Lebanese cleric Mohammad Hussein Fadlallah, about whom she said "He is one of Hezbollah's giants I respect a lot." What she did was literally described by some media as twittercide. Under the pressure of certain parties who basically exercise substantial influence of the CNN officials, Nasr was forced to swallow her words and redefine the entire situation.
On July 6, 2010, Nasr said that her tweet was an error of judgment and that Fadlallah "regularly praised the terror attacks that killed Israeli citizens. And as recently as 2008, he said the numbers of Jews killed in the Holocaust were wildly inflated." Also, she said, "In 1983, as Fadlallah found his voice as a spiritual leader, Islamic Jihad - soon to morph into Hezbollah - bombed the US Marine barracks in Beirut, killing 299 American and French peacekeepers." However, it was too late and her perceived remorse did not in the least affect the CNN decision makers who are themselves at the beck and call of the Zionists.