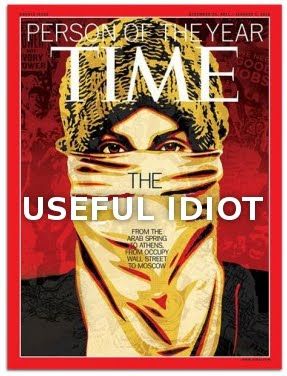 A timeline & history: One year into the engineered "Arab Spring," one step closer to global hegemony
dupe (ˈdüp also ˈdyüp)
n.
1. An easily deceived person.
2. A person who functions as the tool of another person or power.
tr.v. duped, dup·ing, dupes To deceive (an unwary person).
December 24, 2011 - In January of 2011, we were told that "spontaneous," "indigenous" uprising had begun sweeping North Africa and the Middle East in what was hailed as the "Arab Spring." It would be almost four months before the corporate-media would admit that the US had been behind the uprisings and that they were anything but "spontaneous," or "indigenous." In an April 2011 article published by the
New York Times
titled, "
U.S. Groups Helped Nurture Arab Uprisings
," it was stated:
"A number of the groups and individuals directly involved in the revolts and reforms sweeping the region, including the April 6 Youth Movement in Egypt, the Bahrain Center for Human Rights and grass-roots activists like Entsar Qadhi, a youth leader in Yemen, received training and financing from groups like the International Republican Institute, the National Democratic Institute and Freedom House, a nonprofit human rights organization based in Washington."