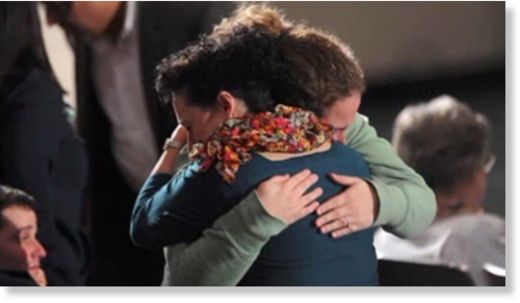 A county in Maryland is putting limits on some of the trappings of elementary school: Hugs from grown-ups are restricted, birthday-party invitations are banned, and no more bringing cupcakes for the whole class.
Parents who visit the 17 elementary schools in St. Mary's County are still allowed to hug their own children, just not other kids. Only parents registered as volunteers are allowed on the playground, and even then they can't push other people's kids on the swings.
"What's OK with some families is not OK with others," Kelly Hall, the district's executive director of elementary schools, told NBC News on Tuesday.
The guidelines come from a committee of parents and school administrators that started meeting last fall. They were put in place after the massacre last December in Newtown, Conn. District officials stress that they are not final, and say they want feedback from parents.