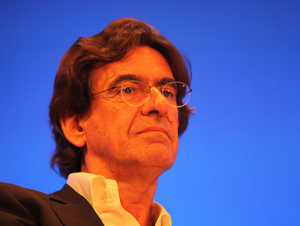 The Dominique Strauss-Kahn affair is sending seismic waves throughout France. The self-imposed cone of silence in the French media is leading to a lot of soul-searching and self-questioning.
Already, another minister has been accused of sexual harrassment and forced to resign, perhaps the first time we can remember of a sex scandal adversely affecting a French politician's career.
But an even more stunning situation is the media firestorm surrounding Luc Ferry, a philosopher and former government heavyweight.
On a live evening talk-show, when asked about whether politician sex scandals are hush-hushed, Luc Ferry said that, as government minister, he was told of another, former government minister who was caught in Morocco in an orgy with "little boys," and that the affair was hushed up. He was told, Ferry says, by "authorities at the highest level of the State, including the prime minister."