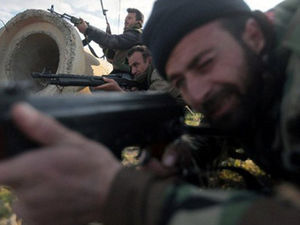 Over 10,000 Libyans are reportedly being trained in a closed-off zone in Jordan, before being snuck into Syria to fight for the opposition. These men are allegedly
paid around US$1,000 a month, funded by Saudi Arabia and Qatar
.
­Jordan-based AlBawaba news website says most of the gunmen who are being trained
are actually part of the Libyan armed opposition
, who have not had the chance to lay down arms following the toppling of Muammar Gaddafi's regime.
The allegations of funding from Riyadh and Doha were not attributed to anyone, but AlBawaba did draw attention to the fact that both Saudi Arabia and Qatar actively support the Syrian opposition.
At the same time, several Iranian news sources report that some 50 Turkish officers arrested in Syria last week have confirmed that they were
trained by the Israeli Special Forces to carry out insurgent acts
against the Syrian government and President Bashar al-Assad.