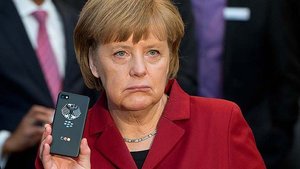 US authorities recently
expanded their investigation
into German car manufacturer Volkswagen AG over its 'CO2 emissions scandal'. The US Department of Justice is planning to apply the Financial Institutions Reform, Recovery and Enforcement Act, FIRREA, which has thus far only been used against US banks since its enactment following the 2008 Wall Street 'credit crunch'. As we've seen in the 'FIFA scandal', the US is expanding its jurisdictional reach to prosecute international bodies and foreign nationals.
The VW 'scandal' first made headlines in September 2015 after the US Environmental Protection Agency (EPA) announced that the company had installed computer software in its diesel engine cars that enabled it to 'cheat' during pollution emissions inspections. The total number of vehicles affected is more than 11 million. The new probe will now look into "
possible violations of tax laws by the corporation
."
This whole 'scandal' is undoubtedly based on industrial espionage.
Given that Chancellor Angela Merkel
can't send a text message without the Americans reading it
, then it's not much of a leap to assume that the 'leaks' that made this issue a media story originate with the US National Security Agency (NSA). The NSA has
mountains of insider data it can 'leak' at any time
- not least corporate emails that 'reveal' who knew what when.
Espionage is, after all, the primary function of the US 'National Security State'.
Europe's biggest carmaker, Volkswagen recently said it has taken a 16.2 billion euro ($18.2 billion) hit to its 2015 results, producing a net loss of 1.36 billion euros, the largest in its history and its first since 1993. The Wolfsburg-based company could still face further costs, including potential U.S. Department of Justice (DoJ) fines as part of an expected civil settlement, and a DoJ investigation that could lead to criminal charges against VW executives.
And now the US government is
gunning for other German car manufacturers
, including Mercedes-Benz and Opel.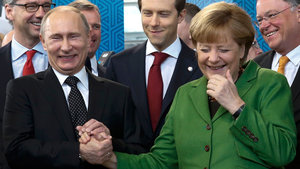 VW alone employs about 600,000 people globally. The Länder of Niedersachsen (state of Lower Saxony), where VW is headquartered, owns about 20 percent of the company. Therefore, an attack on a major German industry is an attack on the German economy itself. The total cost of the 'scandal', which is forecast to drag on in courts for years, could total about $30 billion.
VW has already cut 3,000 jobs, but many more will likely follow.
Much like the contrived 'euro crisis' (
the result of 'international' speculators
), the contrived 'Ukraine crisis' (
the result of US-organized regime change
) and the contrived 'refugee crisis' (
the result of some combination of both
), this latest 'scandal' is further evidence that the US/Western Imperial Order is beginning to crumble, and that its stewards don't really know what to do about it other than lash out in anger.
The bottom line is that the 'Masters of the Universe' in Washington and Wall Street can't have Germany cosying up to Russia, and the best way to ensure that is to keep Europe's leading economy weighed down in costly, protracted legal affairs. Then again, Merkel may just be thanking her lucky stars that Germany isn't being
accused of having a part in the 9/11 attacks
.
While his agents are actively sabotaging German industry, His Exceptionalness, Barack Hussein Obama,
is in the state's capital, Hannover
, today to open the world's largest annual industrial-trade expo.
With friends like these...