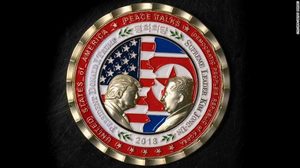 Coin flipping
We cannot waste time. We can only waste ourselves.
- George Matthew Adams
Recent Comments
" Comment: Cancer is a booming industry that generates billions of dollars a year." I don't know which of your editors wrote that, but never was a...
---
Never mind that SEVENTY PERCENT of America AND Britain are now classified as obese, so why isn't there a veritable apocalypse of cancer in those...
---
They ever so clearly illustrate the only motive for this dastardly deed. Again and again the purposeful sacrifice of ones own citizens lives for...
---
I think one of the primary reasons for free will to be a reality is responsibility. With the idea of free will being non existent and cemented...
---
The final resting place of a failed plot involving MH370/9M-MRO.