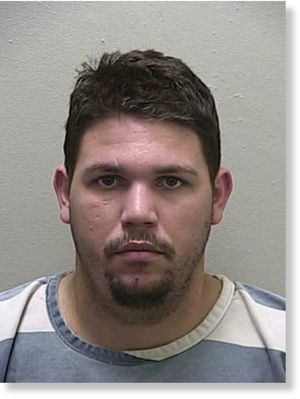 Man was already on probabtion for theft charge
.
Ocala, Florida - A Central Florida judge has sentenced a 21-year-old homeless man to 180 days in jail for stealing $2 worth of candy.
Delvis Rodriguez-Ramos, already on probation for theft, pleaded guilty Wednesday to taking Twix and Snickers bars from an Ocala store.
An employee noticed the candy missing Saturday. Rodriguez-Ramos denied taking the candy, but returned to the store Monday and confessed.
The employee asked him to come back Tuesday to talk about it. When Rodriguez-Ramos showed up, the employee called police.
Rodriguez-Ramos said he had not eaten in a few days and was hungry.
But Futch asked why Rodriguez-Ramos didn't try to find a job or seek help from a homeless shelter. Futch also fined him $500.
Source: The Associated Press