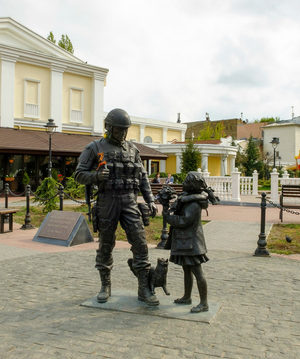 вежливым людям ('Monument to polite people'), Simferopol, Crimea
People are always teaching us democracy but the people who teach us democracy don't want to learn it themselves.
- Vladimir Putin
Recent Comments
Its not a lack of concrete evidence that disables American wishes, its a lack of any evidence at all. America must have some computer-literate...
---
["The cruel and shortsighted cuts in President Trump's budget request are a road map to a sicker, weaker America," House Speaker Nancy Pelosi...
---
Well, there has to be a storage device somewhere up in our brain because apparently there is a certain limitation on its capacity. It feels like...
---
I'm going to slap the piss out of the next journalist who mentions conspiracy theories.
---
Beware: Palestinians today, you and me tomorrow. We are all goyim, sacrificial animals created only to serve the Jews - the Talmud says so.