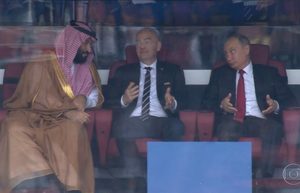 "That's life!"
A nation that is afraid to let its people judge the truth and falsehood in an open market is a nation that is afraid of its people.
- John F. Kennedy
Recent Comments
"The court heard how Thornton had begun grooming the girl from her 13th birthday, buying her phones, picking her up from school and inviting her...
---
this is also the way they provide rich pedophiles in America with children. Saying a child was adopted, and you forfeit contact, allows these kids...
---
"My mentor told an interesting story." Your mentor? What do you want one of those for? How much does it cost? "Which he said he obtained from the...
---
Do as I say, not as I do. Another phony 'law and order' squawker. They say anything to the buffaloed and stupid masses to get selected. The masses...
---
It's a clear possibility. We had/have a top secret minishuttle - launched in a swollen final stage of of a top secret missile* we all saw go up...