When a strange 'highway' was spotted in the skies in China, few people knew what had caused the unusual astronomical phenomenon.
After investigating, meteorological experts think the bizarre pathway was created by a combination of sunbeams 'cast from over the horizon,' clouds high in the sky and shadows.
The striking photos of the unusual astronomical phenomena were spotted in the sky above Boao Town of Qionghai City in Hainan Province, South China.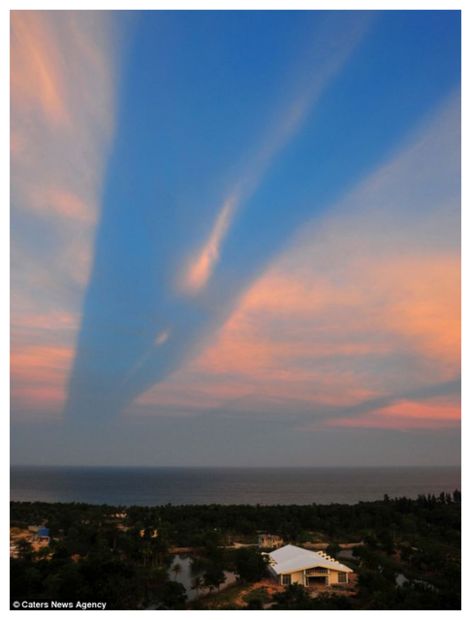 Mark Selzer, forecaster at the Met Office, told MailOnline: 'It's hard to be completely sure from a picture, but it's likely this [sight] is due to a phenomenon known as crepuscular rays - or sunbeams - being cast from over the horizon.