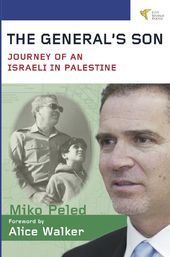 This week on SOTT Talk Radio we interviewed Israeli peace activist and author Miko Peled, discussing the latest round of atrocities in Gaza, the circumstances surrounding 'Operation Protective Edge', and Peled's insights into the horror and tragedy of the decades-long Israel-Palestine conflict - for Palestinians of course, but also, ultimately, for ordinary Israelis too.
Miko Peled was born in Jerusalem into a prominent Israeli Zionist family. His father was a famous General in the IDF, in which Miko also served his time. When Miko's niece was killed in a terrorist attack in 1997, you may have expected the family to blame the Palestinians, but surprisingly, they blamed the state of Israel.
Imbued with his father's deep knowledge of Israeli war practices, Peled authored
The General's Son: Journey of an Israeli in Palestine
, a book that lays bare the myths surrounding the situation in the Middle East. Peled now travels extensively, giving talks about his experiences to audiences across the world.
Running Time:
01:24:00
Download:
MP3