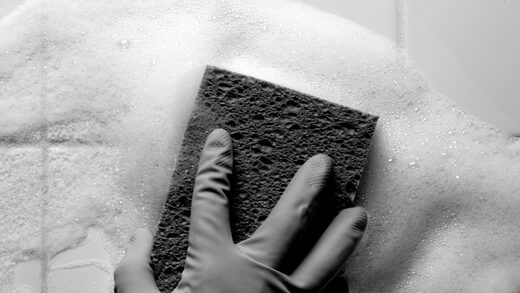 As a COVID-19 summer surge sweeps the country, deep cleans are all the rage.
National restaurants
such as Applebee's
are deputizing sanitation czars to oversee the constant scrubbing of window ledges, menus, and high chairs. The gym chain
Planet Fitness
is boasting in ads that "there's no surface we won't sanitize, no machine we won't scrub." New York City is shutting down its subway system every night, for the first time in its 116-year history, to blast the seats, walls, and poles with a variety of antiseptic weaponry, including electrostatic disinfectant sprays. And in Wauchula, Florida, the local government gave one resident permission to spray the town with hydrogen peroxide as he saw fit. "I think every city in the damn United States needs to be doing it," he
said
.
To some American companies and Florida men, COVID-19 is apparently a war that will be won through antimicrobial blasting, to ensure that pathogens are banished from every square inch of America's surface area.