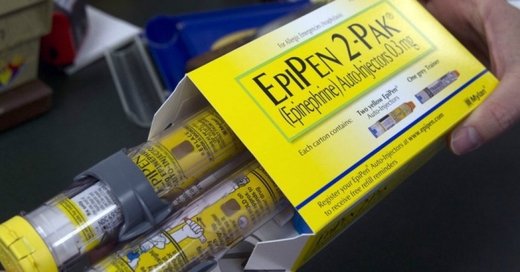 For Mylan, it was a perfect plan—diabolical, unstoppable. The company made
changes
in its anti-allergy EpiPen dispenser in 2009, enough to give it
patent
protection. Then, in 2012, it began to give away free pens to
schools
, gradually making school nurses at least partly dependent on them. Meanwhile the company was successfully lobbying for the "Emergency Epinephrine Act," commonly referred to as the "
EpiPen Law
," which encouraged the presence of epinephrine dispensers in schools. Most recently, after raising the price from $100 to $600, Mylan
announced
a
half-price
coupon, making itself appear generous even though the price had effectively
jumped from $100 to $300
.
This is capitalism at its worst, a greedy and disdainful profit-over-people system that leaves millions of Americans sick... or dead. These are the sins of the pharmaceutical industry.