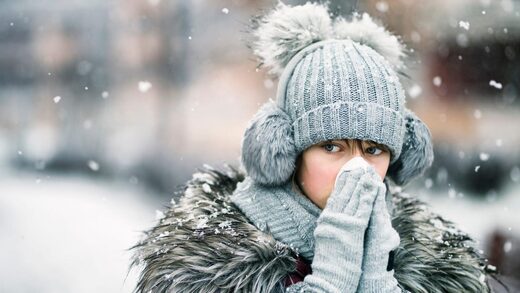 As coronavirus restrictions significantly reduced social contact, common colds and
flu
were virtually non-existent for more than a year.
But now that the measures are gone and people have started socialising in large numbers, coughs and colds are on the increase.
As a result, some people have recently complained on social media about suffering the "worst
cold
ever",
listing
symptoms
that persist for weeks, including a sore throat described as "sandpaper throat".
For Rebecca London, 24, from Bournemouth, a usual cold would mean "a runny nose, sneezing, a bit of a sore throat and feeling a bit rundown".
"Nothing like this,"
she told the BBC
, saying she could barely sleep during her illness, which numerous lateral flow tests confirmed was not Covid-19.