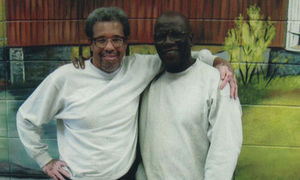 40 years ago, deep in rural Louisiana, three young black men were silenced for trying to expose continued segregation, systematic corruption, and horrific abuse in the biggest prison in the US, an 18,000 acre former slave plantation called Angola.
Peaceful, non-violent protest in the form of hunger and work strikes organized by inmates caught the attention of Louisiana's elected leaders and local media in the early 1970s. They soon called for investigations into a host of unconstitutional and extraordinarily inhumane practices commonplace in what was then the
"bloodiest prison in the South."
Eager to put an end to outside scrutiny, prison officials began punishing inmates they saw as troublemakers.
At the height of this unprecedented institutional chaos, Herman Wallace, Albert Woodfox, and Robert King were charged with murders they did not commit and thrown into 6x9 foot solitary cells.
Robert was released in 2001
, but Herman and Albert remain in solitary, continuing to fight for their freedom.