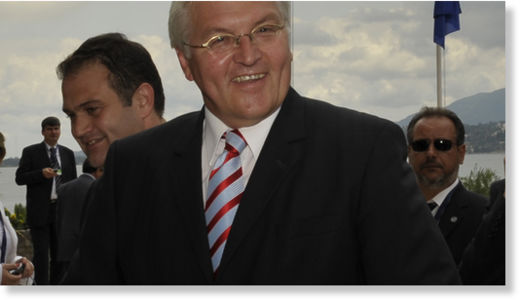 Frank-Walter Steinmeier's plane, the German foreign affairs minister,
reportedly disappeared for several hours from radar screens on Saturday as he was travelling in Asia, sending diplomats and government officials scrambling in alarm.
The minister was on his way from Seoul, South Korea, to Jakarta, Indonesia, when the incident happened, die Bild-Zeitung reported.
The airbus A 340, "Theodor Heuss", took off from Seoul at 3pm on Saturday and was due to land in Jakarta, the next stop in his Asian trip, after seven hours. Steinmeier was accompanied by actress Natalia Wörner, who was preparing for her role in the German TV series, "The Diplomat".