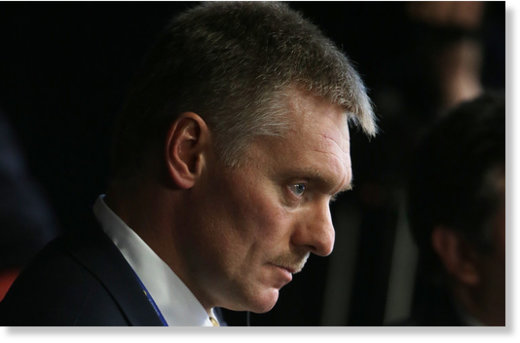 Russia is worried over political turbulence in neighboring countries but is confident in due security level at its borders, Russian president's press secretary Dmitry Peskov said on Monday.
"Naturally, turbulence at our borders is alarming and we have to keep a close eye on the situation, analyze it," he told journalists when asked whether Russia plans to enhance control at its borders following aggravation of the political situation in a number of neighboring countries, such as Turkey, Armenia and Kazakhstan.
"The country's security along its border perimeter is ensured at a proper level. However necessary measures are being taken in view of the latest reports," Peskov said.
At the same time, he noted that the situation in Turkey, Armenia and Kazakhstan cannot be considered in the same way. "Each concrete case should be analyzed individually," he added.
"In one case, it was an attempt at a state coup which resulted in numerous human casualties. In another case, it was about criminal activities. But, naturally, we would like to see our neighbors as stable, prosperous and predictable states. And in this case, we have all the grounds to believe that our neighbors have all the potential to be such," the Kremlin spokesman said.
A state coup was attempted in Turkey overnight to July 16. Biggest clashes were reported from Ankara and Istanbul. Turkey's leaders said later on Saturday the coup was crushed and the government regained control in the country. According to the latest reports, a total of 290 people were killed and about 1,440 were injured in clashes.
A group of armed supporters of the radical opposition broke into the territory of a patrol and inspection police regiment in Yerevan, Armenia, in the small hours on July 17 having rammed its gates in a truck.
As a result of the shootout, there are persons injured from both sides. The armed men took hostage both the patrol and inspection police personnel and police officials who had arrived at the scene for negotiations. The situation has not yet been settled, with the terrorists still keeping the hostages and refusing to surrender to the authorities.
Unidentified persons attacked early on Monday the building of a district police department in Almaty, Kazakhstan, and a department of Kazakhstan's National Security Committee.
A red terror alert has been declared in the city, security forces are conducting an operation to detain those involved in the attacks. Reports say that two law enforcers were killed in a shootout. No casualties among civilians have been reported.