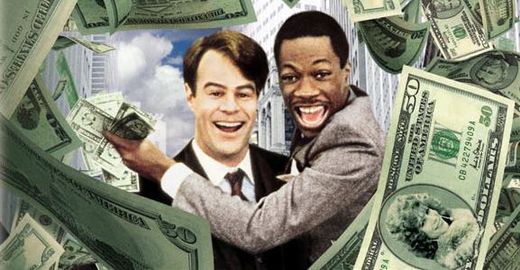 Ever hear the one about the little old lady living in an old but paid-off house, with a shoe box full of gold coins in the basement? Across the street lived a big guy, in a big McMansion. It had a special garage for the RV, and another four-car garage for the other four cars. He had a boat at the side and a trailer with two jet skis in front of the boat. Then one day little old lady noticed big guy was gone. The bank had taken back his house.
Most people thought big guy was rich and little old lady was poor. How wrong most people were.
Tiger's Tail
I watched a pretty forgettable movie the other night on TV. It was just so-so from a film-maker's perspective, but it had at least one redeeming quality from my blog-maker's perspective. It highlighted a point I had been thinking about.
The film is called "The Tiger's Tail", and the basic back story is identical twin brothers that were separated at birth when one was given up for adoption. The adopted brother is destitute when he discovers he has a twin who is a very public multi-millionaire businessman. So, filled with envy and anger over being given up as an infant, he hatches a plan to "steal" his brother's identity and life for just long enough to liquidate his assets and make off with the cash.