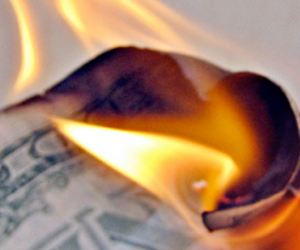 According to a new report released by the Corporation for Enterprise Development, almost half of U.S. households don't have enough savings for emergencies, college tuition, health care and housing, reports
BusinessInsider.com
.
The report, entitled 'Assets & Opportunity Scorecard,' says that
132.1 million people wouldn't last three months if their income stopped. The report also said more than 30 percent of Americans don't even have a savings account.
More than 25 percent of families earning $55,465 - $90,000 annually have less than three months of savings, while another 25 percent of households are considered "net worth asset poor," meaning their assets (a home, business or car) are worth far less than their total debt amount.
The household median net worth has declined by more than $27,000 since 2006, while the cost of housing, food, and education have soared.