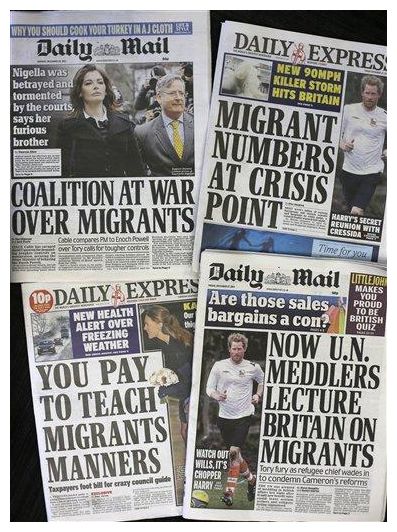 London -- They're portrayed as pickpockets who will steal British jobs. There are predictions they will beg, the unruly young ones will stir up riots, and some will even try to sell babies.
For months, Britain's tabloids have repeatedly warned of the horrors they believe will ensue after Jan. 1, when work restrictions will be lifted across the European Union for migrants from Romania and Bulgaria - two of the trading bloc's newest members. Those changes, the papers claim, will unleash a mass exodus of the poor and unemployed from the two eastern European countries to Britain.
"In January, the only thing left will be the goat," a
Daily Mail
headline proclaimed, referring to a remote Romanian village where, the paper claimed, everyone was preparing to move to Britain for the higher wages and generous welfare benefits.
"We're importing a crime wave from Romania and Bulgaria," another headline declared, quoting a Conservative lawmaker who told Parliament that most pickpockets on British streets hail from Romania.