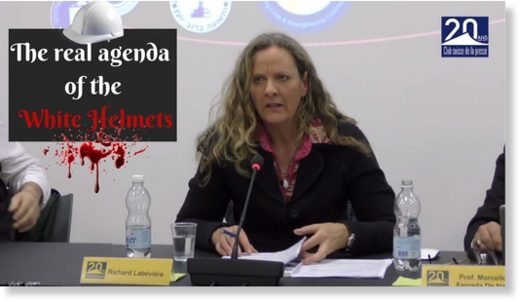 Vanessa Beeley, the award-winning journalist who has gained notoriety for her on the ground reporting on the Syrian conflict has faced opposition in her efforts to speak to Canadian audiences at the invitation of local anti war activists.
According to Ken Stone of the Hamilton Coalition to Stop the War, a lead organizer of Beeley's cross-Canada speaking tour, six venues have so far backed away from hosting the UK journalist's talks. These include Palestine House in Mississauga, the Steelworkers Hall in Toronto, St. Paul's University in Ottawa, the University of Montreal, the University of Winnipeg, and the Millenium Library, also in Winnipeg.
Stone explains that the withdrawal from agreements at each venue to host Beeley were preceded by the circulation of at least two hit pieces on the journalist upon her arrival in Canada - one by
La Presse
in Quebec and one by the
Huffington Post
. Stone explained that the decision to cancel in each case was precipitated by the circulation of these articles by unknown actors.
Says Stone,
"There wasn't an organized effort, but there were people in individual cities where she was speaking who took it upon themselves to circulate these articles behind the scenes - shadowy figures who tried their very best to scare the managers of various venues into cancelling, and they did so six times."