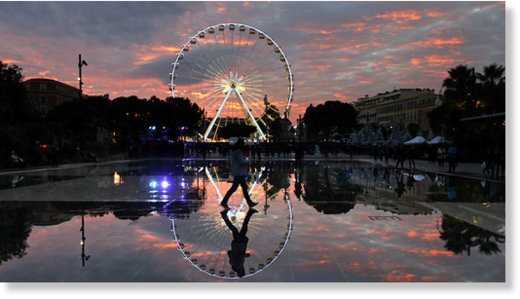 Almost three-quarters of French citizens fear terrorist attacks during the upcoming holiday season, a recent survey revealed. In addition, 67 percent of respondents consider public places hosting festive events to be under the greatest threat.
As stated in the survey, conducted by the Odoxa research institute and
published
on Friday in Le Figaro daily,
71 percent of the respondents said they fear terrorist attacks during the upcoming holidays.
The study also states that "for nearly six out of 10 (57%), department stores and shopping centers are also a matter of concern, as are places of worship - for more than one in two (54%)."
Some 78 percent of respondents said they are in favor of establishing secure areas in public places where New Year will be celebrated
.
On a greater scale, when asked about their "everyday safety," the French appear overwhelmingly supportive of the presence of security officers, for instance at the entrances of department stores (91 percent). Almost one-third of the respondents even said they will either make do without Christmas shopping or purchase gifts on the internet to avoid traveling to large shopping malls.