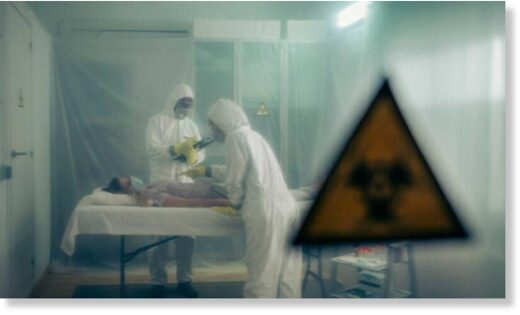 When the federal government sent $9,000 to Patty Myers to pay for her husband's funeral, she got angry. "I didn't want to take a penny. It felt like hush money, like they were paying me to keep quiet about how my husband died in the hospital."
In a burst of inspiration, Patty decided to take the government's money and use it to make a documentary. She found a director through a church friend on Facebook and created
Making A Killing
,
which exposes the covid hospital protocol that she believes killed her husband and thousands of other Americans.
"When I started making this film, I didn't know about the federal money driving the protocol. I do now," Patty told me.
The federal money was titanic, flooding hospitals with cash that stimulated record-breaking profits
. A new
report
from Open The Books reveals that the 20 largest nonprofit hospitals in America received more than $23 billion in federal aid during the 2018 - 2021 time period, and
"their cumulative net assets soared to $324.3 billion in 2021, up from 200.6 billion in 2018.
" And, in a wonderful development for the hospitals' top executives, those lavish taxpayer funds enabled many of them to get paid $10 million or more a year.