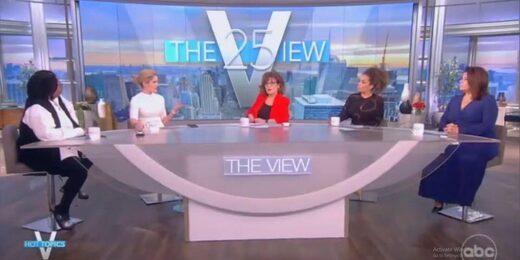 Whoopi Goldberg went on a rant against Bill Maher on "
The View
," lambasting him for criticizing vaccine and mask mandates. Co-host Sara Haines went on to say that she may never feel comfortable again unless she's wearing a mask.
Goldberg calls
mainstream talk show host Maher
"out on the fringe" at the start of her rant:
"People on the fringe ... who are speaking out like this, and over the weekend, Bill Maher made a case for people who are vaccinated, boosted, and have been following the rules since all of this started. Take a look."
A clip of Maher's show then rolls, showing him making a joke about people "scanning your head" as if you were a "bunch of bananas," and then saying that the
people in favor of all these COVID-19 rules are the ones who are "bananas."