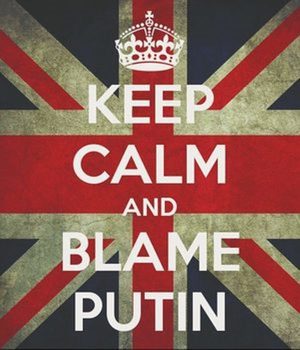 Carry on up the Moskva
Men fight for liberty and win it with hard knocks. Their children, brought up easy, let it slip away again, poor fools. And their grandchildren are once more slaves.
- D.H. Lawrence
Recent Comments
Well, the money to support the refugees has to come from somewhere. You want to keep them, now lodge them and feed them.
---
If anyone needs a true definition of 'terrorism', look no further than this article to help you form it. Terrorism is something done to openly...
---
This is a better definition of sovereign will - your freedom to give attention to what you hold in worth-ship. look at what is on the altar of...
---
Apparently, the early forecasts show Mr Putin winning about 75% of the votes.
---
''... replace war with diplomacy and hostility with friendship,...'' Mr Benjamin, Mr Davis, do you actually think the people of Irak would even...