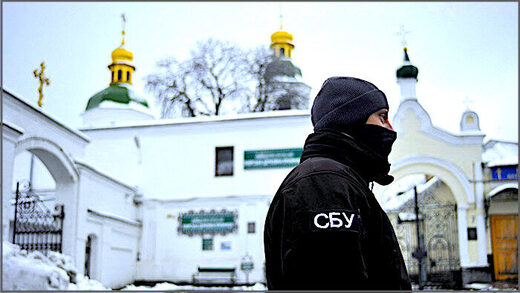 Religious freedom is being held hostage by the Ukrainian authorities, Russia's Foreign Ministry insisted on Wednesday.
Spokeswoman Maria Zakharova
was commenting on
attempts to evict monks of the canonical Ukrainian Orthodox Church of the Moscow Patriarchate (UOC)
from the Kiev Pechersk Lavra monastery, which is considered the most important Orthodox Christian site in the country.
When asked the previous day about the planned eviction,
Ukrainian Minister of Culture Aleksandr Tkachenko
said
senior clergy and church administrators should be the first to leave,
as they had carried out "illegal construction" at the Lavra. "We'll be able to talk about the rest after that," he added.
The UOC monks at the Lavra, who are refusing to vacate the monastery and describe the eviction order as illegal, "always have a choice," Tkachenko continued. Their stance may "change drastically" once the leadership of the Moscow-linked church is out of the monastery, he suggested.