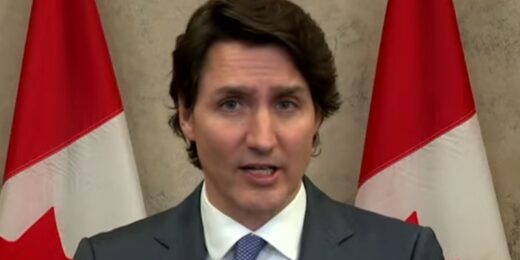 Prime Minister Justin Trudeau did not mince words in describing participants of the freedom convoy, set to arrive in Ottawa from across Canada this weekend.
The group, which spawned following a flip-flop from the Trudeau government on whether or not
truckers
would require vaccination to enter into Canada, has received support from several high-level Conservative politicians, excluding party leader
Erin O'Toole.
Trudeau, however, has dismissed the problem. Initially, the prime minister said that the matter was not of concern, as truckers' vaccination rates closely mirrored those of the general public.
On Wednesday, however, the prime minister changed his tone and addressed the group, saying,
"The small fringe minority of people who are on their way to Ottawa are holding unacceptable views that they're expressing, do not represent the views of Canadians who have been there for each other who know that following the science and stepping up to protect each other is the best way to continue to ensure our freedoms, rights, and values as a country."
Comment:
They obviously represent the views of some Canadians. At last count, the truckers have raised close to $6 Million on their
GoFundMe
and their convoy is nearing 100 kilometers long!
Trudeau has
previously
called those opposed to vaccine mandates sexists and racists, saying that "We have to make a choice, as a leader, as a country. Do we tolerate these people? Because over 80 percent of people have already done their part."