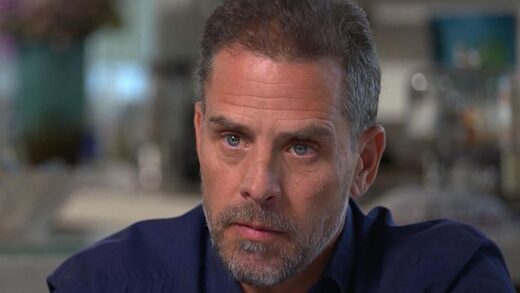 President Joe Biden's son Hunter said his family name was "gold" to Burisma, the Ukrainian energy company that recruited him to its board when his father was vice president, even as he complained that his prominent family was a burden to him.
In his latest interview to promote his new memoir
Beautiful Things
, the 51-year-old told the
BBC
he simply had not expected the level of scrutiny he received even though his father was the Obama administration's point man on relations with Ukraine.
"I don't belong to an administration, I belong to a family," he said.
But his
business dealings
made him the target of Republican attacks during the
2020 election campaign
and were at the heart of former President
Donald Trump
's first impeachment.
Trump was accused of asking Ukraine's president to launch an investigation into the Bidens in return for the restoration of military aid.
As questions roiled Washington, Trump and his allies fired back, asking why the younger Biden was paid handsomely by a foreign company when he lacked experience of the energy industry.
"I think that they saw my name as gold, and the reason they did was this: Right at that time, the
Russia
ns had invaded and taken Crimea, and they were after the natural resources and the pipeline," he told the BBC.
"And I know that Burisma wanted to do one thing: They wanted to create a bulwark against that Russian aggression, they knew they had to expand internationally and into other sectors to diversify and protect themselves.
"The Biden name is synonymous with democracy and transparency, and that's why I said it was gold to them."
Biden insisted he was qualified for the job. But claimed he simply did not understand the perception his appointment would create but admitted that his name was pivotal in his appointment, adding that being a Biden had "opened doors that wouldn't be opened up to other people," calling this "both a privilege and a burden."
An investigation by Republican lawmakers last year concluded that Biden's work for Burisma was "problematic" but found no evidence that U.S. foreign policy had been influenced by his presence there.
Biden was also asked about the possibility of his father running for
reelection in 2024
, at the age of 82.
"My dad is younger than me in his physical and mental capacity ..." he said. "I don't know anyone that has more energy."