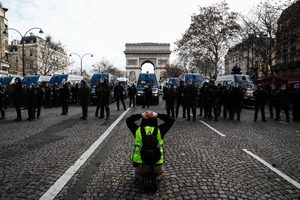 L'elite contre le peuple
It is easier to perceive error than to find truth, for the former lies on the surface and is easily seen, while the latter lies in the depth, where few are willing to search for it.
- Johann Wolfgang von Goethe
Recent Comments
ON THE BACKS OF GIANTS 'If I have seen further than other men, it is because I have stood on the backs of giants.' Jordan Peterson Oh, didn't he...
---
Killing Hope should be required reading for all people. I read it in 2004 and more than anything else, this book was my first real full-sized,...
---
Of all the people to hire...John Bolton!?!? That's exactly what i was thinking when i heard Jeff Sessions. Jeff as AG!?!? Then i seen Nikki Haley...
---
Dems are like a tranny shopping for a surgeon? Good analogy. Trump is the penis they despise, and they can't wait to lop him off. Trump was a Dem...
---
Why didn't he just fly to some 3rd world country, and slip a Benjamin to the guy to get hitched? That woman was the death of him. IDK... seems to...