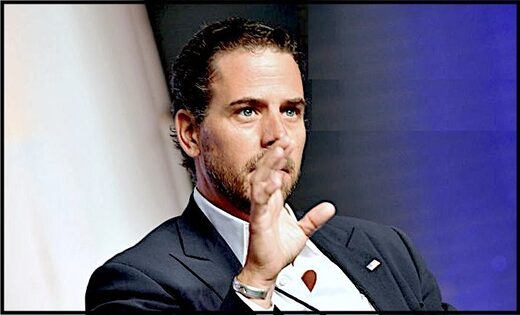 Secret Service agents involved themselves in an incident where
Joe Biden's son Hunter Biden lost possession of a firearm
despite the former veep not being under Secret Service protection at the time, according to a Politico report. The outlet
notes
:
"On Oct. 23, 2018, President Joe Biden's son Hunter and daughter-in-law Hallie were involved in a bizarre incident in which Hallie took Hunter's gun and threw it in a trash can behind a grocery store, only to return later to find it gone. Delaware police began investigating, concerned that the trash can was across from a high school and that the missing gun could be used in a crime, according to law enforcement officials and a copy of the police report obtained by POLITICO."
Secret Service agents then approached the owner of the store Hunter purchased the gun at and asked for the paperwork related to the sale.
"The gun store owner refused to supply the paperwork, suspecting that the Secret Service officers wanted to hide Hunter's ownership of the missing gun in case it were to be involved in a crime, the two people said. The owner, Ron Palmieri, later turned over the papers to the Bureau of Alcohol, Tobacco, Firearms, and Explosives, which oversees federal gun laws.

"Days later, the gun was returned by an older man who regularly rummages through the grocery's store's trash to collect recyclable items, according to people familiar with the situation."