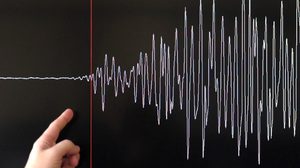 The United States Geological Survey reports a preliminary magnitude 6.6 earthquake struck near Tanaga Volcano, Alaska on Wednesday.
The quake hit at 11:56 AM local time at a depth of 20 kilometers.
There was no initial word on damage or injury resulting from the quake. More information on this earthquake is available on the
USGS event page
.
See the latest USGS quake alerts, report feeling earthquake activity and tour interactive fault maps in the
earthquake section
.