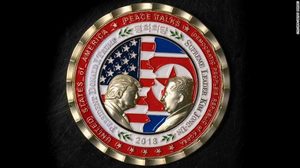 Coin flipping
We cannot waste time. We can only waste ourselves.
- George Matthew Adams
Recent Comments
Well, this will be the trickiest operation to date, most probably. However, Russia and allies control the airspace in the region, so the US can't...
---
Well, Washington doesn't have the 'muscle' they once had. Although you wouldn't know it from their behaviour, which seems to be accelerating the...
---
We've already seen Israel's "diplomacy" in the form of repeat missile attacks, but how much will Russia and Iran sit back and take before...
---
The only proof this seems to show is that many Democrats have truly lost their minds. Are these the sort of people you want in Government?
---
So, Trump is so unbelievably dumb, that he spills the beans at a press conference, and i would imagine, has done other stupid dumb things that...