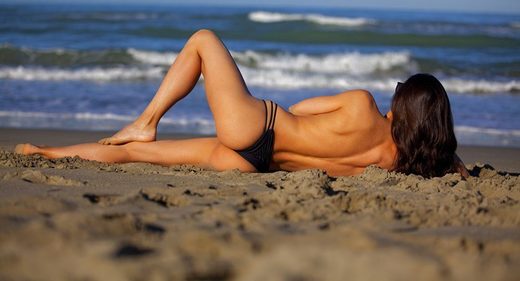 2014 saw the release of a documentary titled Free the Nipple which quickly prompted the creation of a global movement to uphold the notion that it should be legally and culturally acceptable for women to bare their nipples in public.
About 50 topless protesters, including men and women, have gathered for a rally in the Australian town of Byron Bay as part of the global
Free the Nipple movement
, aimed at protesting against the criminalization and censorship of female breasts.
ABC News
cited rally organizer
Eva Judell as saying that she regularly bares her breasts at the beach, but that she has had enough of the dirty looks she gets from some passers-by.
She explained that the rally's goal is to demonstrate "the double standards that exist within our genders and fighting against the sexual objectification of women."
"I've been harassed and shamed for being topless on the beach, and that was enough to get me interested in how this is part of a larger narrative that contributes to rape culture and violence against women and oppression," Judell pointed out.
Her remarks came after at least two men were charged with sexual assault near the clothes-optional area north of the Byron Bay town center last year.