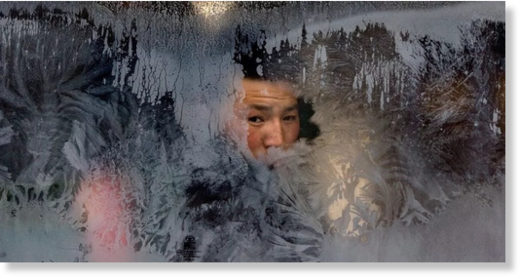 A front descending from the Arctic has driven temperatures to around below 40 degrees Celsius. That's cold.
Northern Kazakhstan has succumbed to glacial conditions so extreme that is startling even many of the region's implacable residents.
Winter in the capital, Astana, is rarely anything but miserable, but this season is taking things to another level — the result, say scientists, of a front blowing in from the Arctic Ocean.
The actual temperature in Astana is around below 40 degrees Celsius
, but weather apps on mobile phones warns people that it "feels" like below 50 degrees Celsius.
That is in large part down to the fact that Astana is plonked right down in the middle of the open steppe and is accordingly open to being buffeted by cruel winds.
Schools across northern Kazakhstan have been closed and movement along highways has been limited.
As usual, emergency workers have to work through the worst weather. Local media reported on January 23 that
more than 300 people needed help from the police over the past day after getting stuck in the snow.
There have been grisly results. KTK television station reported that in Schuchinsk, around 240 kilometers outside Astana,
two men and a woman froze to death.
In Pavlodar, which is not far from the Russian border, around 70 percent of the city's bus fleet was brought to a standstill, leaving deeply unfortunate members of the public having to wait long times for transport in temperatures whose immediate results are colorfully and helpfully described by US gossip website Jezebel.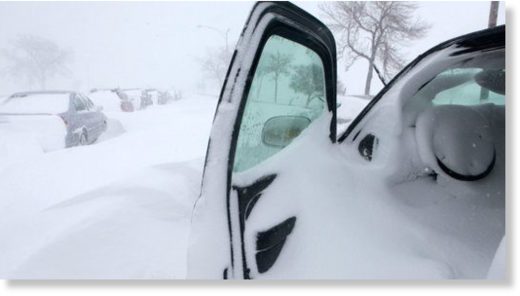 "At this temperature, you feel the cold in your lung-tubes. You feel it in the air sacs. You feel it touching your blood. It's hard to take deep breaths of air this cold without reflexively coughing. It doesn't take long in this before any exposed tissue — including teeth and eyeballs — starts becoming painful," the website explains.
On the positive side, there have been fewer traffic snarl-ups in Astana, but only because a lot of drivers were unable to get their car started in the first place. Some have apparently resorted to thawing engines by placing them in proximity to open fires, which has required the police to remind drivers this could pose a safety risk.
Then again, even all that has had the worrisome side-effect of a sharp decline in air quality. Blogger Adil Nurmakov, an unapologetically reluctant resident of Astana, noted in his Twitter account that many motorists left their engines running overnight to avoid finding them irreparably frozen in the morning.
Seemingly one of the few things to remain intact is people's sense of humor. Nur.kz has compiled a selection of memes circulating on the internet that is by no means comprehensive. Much of the humor hinges on the perceived toughness of northern Kazakhstanis and their stoical ability to withstand even the worst conditions.
The weather has brought out a communal spirit. Some private taxi services are driving commuters to their destination free of change. Shops are letting in browsers just so they can warm up and drink some tea. This inspired one of those memes with the text: "My financial situation — I went to the shops just so I could get warm."
Almost unaccountably, worse lies ahead. The weather service has warned that the thermometer gauges will drop even further later in the week. (Many commercially available, old-style mercury thermometers are not even able to record temperatures that low).
When conditions are more bearable, Astana government is fond of blue-sky thinking about the city's slick, modern future. The focus of much of their mental energy has been on a initiative dubbed Smart City, a cover-all term to describe a series of projects intend to usher innovation solutions for the improvement of education, street lighting, transportation and public safety, among other things.
Cynics might grumble that the government might have been better placed spending more time and effort on somehow mitigating the harshness of life in a city where winter descends with such ferocity for five months of the year.