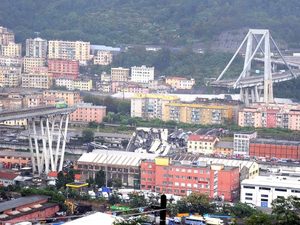 14 August 2018: Morandi Bridge in Genoa, Italy, collapses during a storm, killing 35 people
A man who does not think for himself does not think at all.
- Oscar Wilde
Recent Comments
What the hell has Austria got to do with Russia ? LOL There are some pretty paranoid people out there. :(
---
Maybe they want to replace Bibi...just saying...
---
For the record : Communism never existed in Japan. At least not officially. Ditch Fox News as an info source because their credibility is less...
---
"Pineal gland is much more susceptible", there is talk of autism and the pineal gland connection. Could illuminati be trying to open people's...
---
The number of pests invades our home. Basil is a natural pest control repellant. Peppermint and similar herbs have been found to get rid of pests...