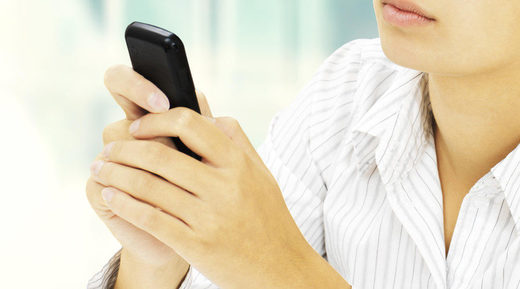 A Massachusetts woman who sent her boyfriend dozens of text messages urging him to kill himself has been convicted of involuntary manslaughter. Prosecutors say she did it to get attention; the defense said the boyfriend had a history of attempted suicide.
A southeastern Massachusetts juvenile court on Friday found that Michelle Carter, now 20, caused the death of Conrad Roy III,
according
to AP.
Carter cried as the judge handed in his verdict in a nonjury trial.
"This court having reviewed the evidence, finds you guilty on the indictment with involuntary manslaughter," said Judge Lawrence Moniz.
Judge Moniz said the conduct of Carter towards Roy was not only immoral but illegal. She faces up to 20 years in prison.
Carter was 17 in July 2014 when she encouraged Roy, 18, who she called her boyfriend, to kill himself.
On July 12 while was she miles way, he drove alone to a Kmart parking lot and hooked up a water pump that emitted carbon monoxide into the cab of his truck. When he became sick from the fumes and stepped out, prosecutors said
Carter ordered him by phone to "get back in." He was found dead the next day.
"She admits in subsequent texts that she did nothing, she did not call the police or Mr. Roy's family," Judge Moniz said,
according
to the New York Times. "And finally, she did not issue a simple additional instruction: 'Get out of the truck.'"
The judge said her actions and her failure to act constituted wanton and reckless conduct. Carter and Roy met in Florida in 2012 while visiting relatives. Their relationship largely consisted of text messages and emails.
In a trial that lasted a week, prosecutors used Carter's text messages to paint a portrait of a needy, insecure teenager who pushed Roy to kill himself in an effort to gain attention, according to the New York Times.
"I thought you wanted to do this. The time is right and you're ready, you just need to do it!" Carter wrote in one message, according to AP.
Defense lawyers used the same messages to depict Carter as a misguided teenager, addled by medication, who thought she was helping a deeply troubled friend. They argued that Roy had a history of depression, had tried to kill himself before and had conducted hundreds of online searches for ways to die.
The judge disagreed saying he did not take into account in his verdict of Roy's previous attempts at suicide.
The American Civil Liberties Union
denounced
the conviction saying it "exceeds the limits of our criminal laws and violates free speech protections guaranteed by the Massachusetts and US Constitutions."
The judge's decision surprised many legal experts, who had said that, despite the callousness of Carter's conduct, the case presented a stiff challenge to prosecutors because Massachusetts, unlike dozens of other states, has no law against encouraging suicide.
"This sends a strong message to people that using technology to bully people into committing suicide will not be tolerated," Daniel S. Medwed, a law professor at Northeastern University, told the New York Times.
He said he was surprised at the verdict because Carter was not at the scene and Roy ultimately acted alone, and it was difficult to prove she
"caused"
the death.
The judge ruled that Carter can remain free on bail but ordered not to make any contact with Roy's family. She is also not allowed to leave the state.
Carter is expected to be sentenced on August 3 and could face 20 years in prison.