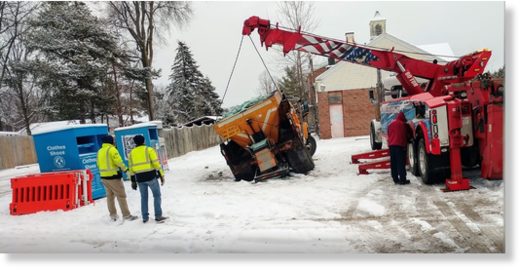 A giant sinkhole out in Grand Ledge needed a crane to get a salt truck out of it.
The worker was said to be turning around in the old gas station on Saginaw and Jenne Street, just down the road from Grand Ledge Schools and it has residents worried.
"This gas station, back in the year 2005 had a gas leak and they ended up digging the tanks out," Rick Jones, Former State Senator/ Sheriff sai.
Jones says he's been a resident of Grand Ledge for 40 years and has seen the old gas station transform into a mechanical shop and then into nothing. Now, it sits as state property but the real concern is that it's in a school zone.