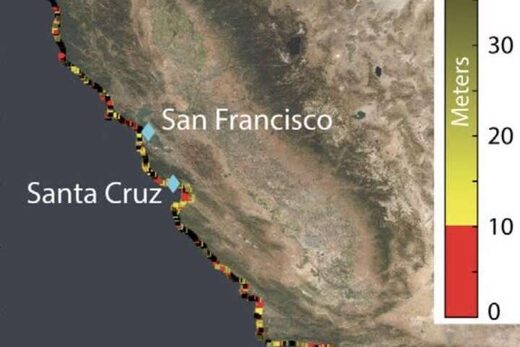 A majority of the world population lives on low lying lands near the sea, some of which are predicted to submerge by the end of the 21st century due to rising sea levels.
The most relevant quantity for assessing the impacts of sea-level change on these communities is the relative sea-level rise — the elevation change between the Earth's surface height and sea surface height. For an observer standing on the coastland, relative sea-level rise is the net change in the sea level, which also includes the rise and fall of the land beneath observer's feet.
Now, using precise measurements from state-of-the-art satellite-based interferometric synthetic aperture radar (InSAR)
that can detect the land surface rise and fall with millimeter accuracy
, an Arizona State University research team has, for the first time, tracked the entire California coast's vertical land motion.