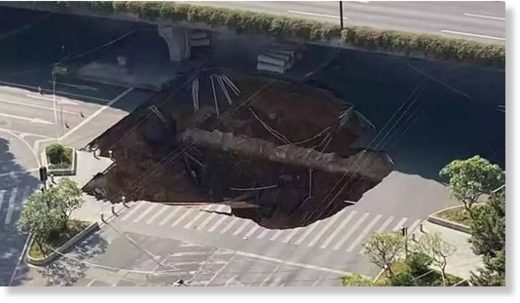 Three people including a father and a son are missing after a giant sinkhole swallowed a street sweeper and an electric bike before filling with water.
CCTV footage from captured the moment a sanitation lorry carrying a driver, 51, and his son, 26, disappeared into the ground in Guangzhou, southeast China.
Witnesses are screaming as they walk around the sinkhole when more ground collapses, making it increases in a size of 100 feet across.
Municipal officials say the freak accident happened at the junction of Guangzhou Avenue and Yodong West Road at around 9.30am local time on December 1.