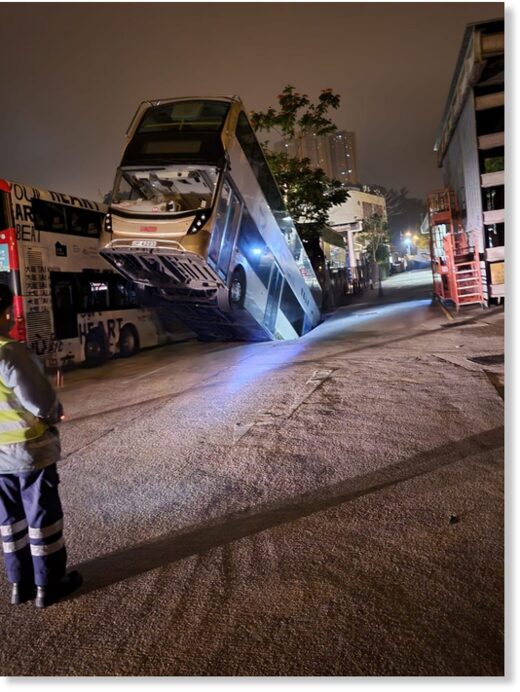 A Kowloon Motor Bus Company double-decker plunged into a sinkhole that opened up at a depot in Tseung Kwan O early on Thursday morning.
The rear of the bus plunged into the five-meter-deep hole,
while the front was lifted above the ground three to four meters high. Another bus adjacent to the double-decker also tilted.
KMB staff reported the incident at around 4.30am today and no one was injured in the incident.
The bus company said the sinkhole at the depot measures six meters long, eight meters broad and five meters deep.